WATERSHED GALLERY
About
Watershed Gallery is the culmination of our vision to create a space in the beautiful Hunter Valley vineyard region for the display and retail of contemporary art. Working with a diverse group of career artists we believe that we have achieved a striking balance of styles and a stunning space in which to view them.
We are Ron and Lyn Hammond; Lyn has had a lifetime career as a professional artist and was the co owner of Artfocus Gallery in Sydney for many years (13+) as well as being an art teacher and prolific maker of artworks. Ron has been in the signage and graphic design industry for 30 plus years specialising in delivering spaces and branding for premium automotive brands.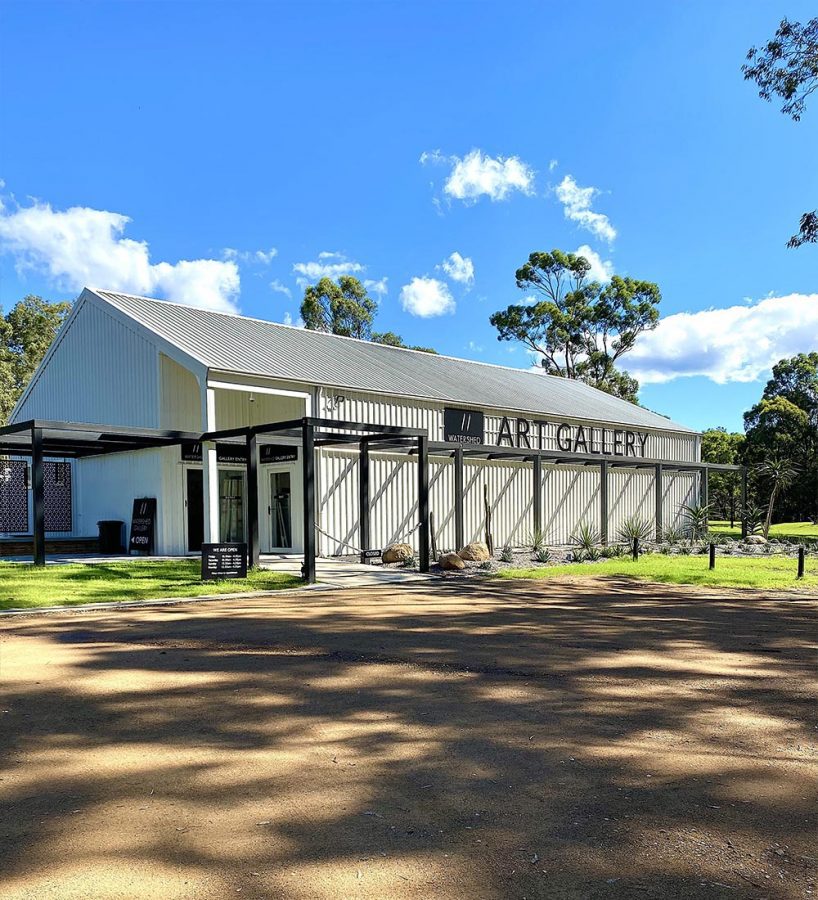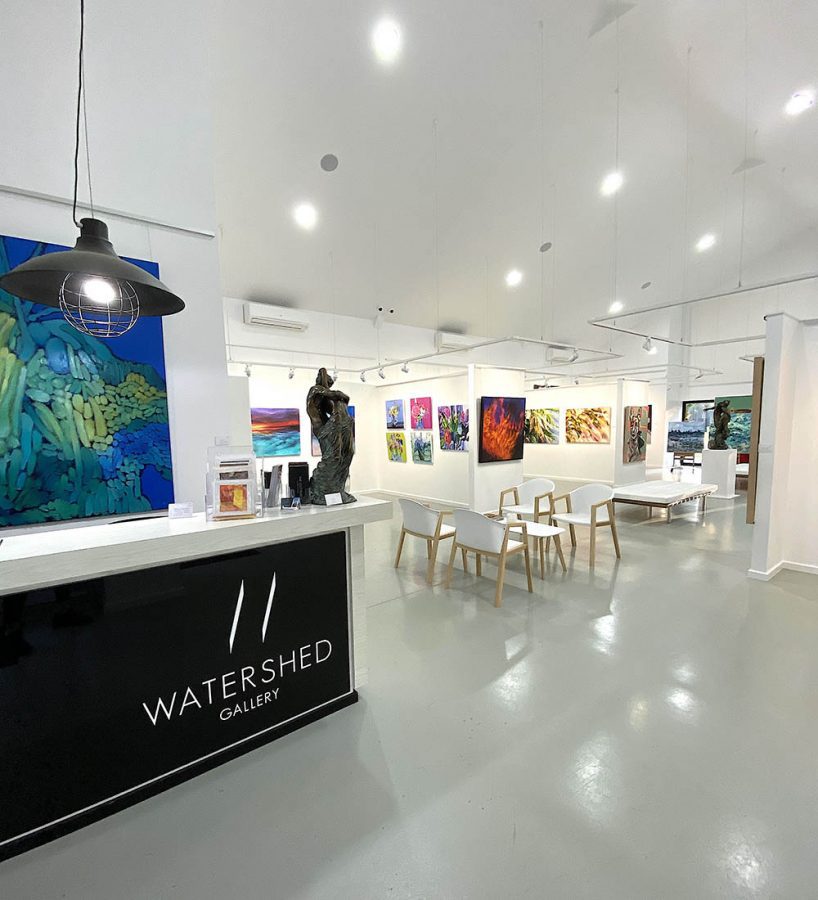 Frequent visitors to the Hunter for concerts, events and to enjoy the wine and fine dining we decided on a classic tree change in 2016 when we purchased the former Possums Retreat site. We called it our "watershed moment" and from the very beginning we started planning the location and design of the Watershed Gallery. Working with SDA Architects we workshopped several concepts before settling on the design that has been built on our site with completion in March 2019.
The wine region creates inspiration for both of us and this is reflected in Lyn's latest works which feature many aspects of the surrounding area as seen through the artists prism. Our goals include the enjoyment of art, delivering a vibrant and continually changing space for others to interact with art and artists, and to become an integral part of our community.